Bookkeeping
Professional CPAs in Eagle, Idaho
Full-Service Bookkeeping for Your Business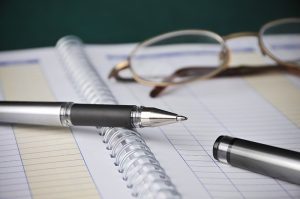 Some of us tend to think that bookkeeping is just black and white numbers, when really, it's so much more. Bookkeeping essentially paints the picture for our business as a whole. We can't manage our finances without accurate records.
Having organized books for our business lets us chart company growth, hone in on unnecessary expenses, and make sure our bills and invoices are being handled in a timely manner. A professional bookkeeper can help chart and explain all of those details so you have a better idea of how your company is growing month-to-month and year-to-year.
Accounts Receivable and Accounts Payable
Monthly Reporting Financial Statements
QuickBooks Consultations
At Knuff and Kunde CPAs, we work with all types of bookkeeping systems—not just QuickBooks. We do, however, offer one-on-one QuickBooks Consultations for clients looking to have a deeper understanding of their records. If you'd like to learn more, be sure to reach out!
Ready to Get Your Books in Order?
Passing your bookkeeping needs to a professional lets you free up time and energy for the other important matters in your business. If you're ready to make the switch, our team at Knuff and Kunde CPAs is here to help.
To continue the conversation or to schedule your consultation, please give us a call at (208) 855-2578. We look forward to hearing from you!