Payroll Services
Professional CPAs in Eagle, Idaho
Simple, Local Solutions for Payroll Services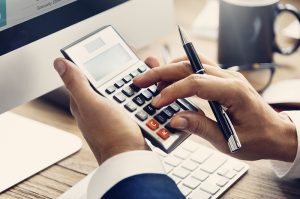 Getting your payroll out on time is a core component of managing your team and keeping everything running smoothly in your business. But it can be all too easy for your other responsibilities to slide when you have to spend your time organizing payroll. Fortunately, you can free up valuable hours in your work week by deciding to outsource your payroll.
Working with a trusted, local company means you'll always have access to a payroll expert. Whenever you have questions or concerns about your payroll taxes and filing, you can always call Knuff and Kunde CPAs.
Full-Service Payroll Services
Options for Direct Deposit
Vacation Time Management
Retirement Plan Contributions
Small Business HR Support
As a full-service firm for accounting and payroll, we help small business owners stay on track with all of their reports. Our team also helps organizations with HR support beyond payroll.
We know how challenging it can be to organize your employees' vacation time details, retirement plan contributions, and other reports on your own. That's why we're here to oversee all of the details.
Ready to Outsource Your Business Payroll?
Ensuring that your company has accurate and timely payroll—whether with checks or direct deposit—is of vital importance for you and your employees. But it can be a hassle to manage payroll processing when you already have so many other items to take care of in your business.
If you're ready to have an experienced payroll team on your side, give us a call at (208) 855-2578. We can take that stress off your plate and make sure all of your payroll reports are done right!