Small Business Tax
Professional CPAs in Eagle, Idaho
Your Partners for Streamlined Tax Planning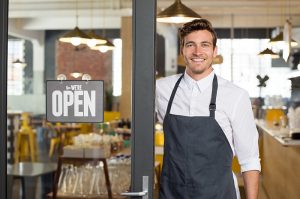 When you own your own business, tax planning is a year-round concern. But without the proper systems in place, you might end up owing more than you intended. That's why it's important to stay proactive every quarter with all aspects of your tax planning.
Does an LLC or S-Corp make sense for you?
Need tax guidance as a sole proprietorship?
Looking for help with your business planning?
Are you set up to maximize the latest tax cuts?
Are you doing everything to maximize the new 20% qualified business deduction?
As a full-service accounting firm, we work with a wide selection of business owners. No matter your industry, we can advise you on the best paths for accurate tax planning on an annual, quarterly, or monthly basis. We can also act as your trusted partner for your bookkeeping services, payroll services, HR support, and more.
You don't have to manage these details alone. Working with an experienced accounting firm can help you avoid those unexpected tax concerns, organize your business with the right entity, and keep your state and federal taxes at a minimum. That's how our team at Knuff and Kunde CPAs can help!
Stressed about Small Business Tax Planning?
Don't let small business tax planning wear you down. When you have the right team on your side, you can rest easy knowing that all of your accounts are in order—both for tax season and all throughout the year.
If you'd like to continue the conversation, please give us a call at (208) 855-2578. Together, we'll figure out the right solutions for all of your business accounting needs!