Individual Tax
Professional CPAs in Eagle, Idaho
Let's Maximize Your Tax Return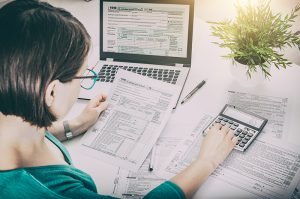 When it comes to our individual tax returns, we all want to get a nice, big tax return. Are you confident that you've been filing correctly to pay the least amount of tax possible? In order to get the best results on your tax return, you have to claim all of your deductions and understand your available credits. That's where our team excels. Whether you want a second opinion or you're ready to pass the work off to our team, we'll do everything we can to help you fund your future goals, pay off debt, or celebrate your financial success with a new purchase.
Working with a full-service accounting firm can give you the insights you need to prepare your taxes correctly, year after year. No matter your circumstances, our team at Knuff and Kunde CPAs will work with you to develop the best plan for preparing your taxes.
Professional Tax Preparation
IRS Representation for Audits
Individual and Family Tax Planning
Whether you sold a property, are currently managing rentals, or you've had other capitals gains, we can run the numbers with you to maximize your return. Our detailed review process will consider all of your income factors for tax prep—from your social security income, pension, IRA, and annuities—to help secure your best refund possible.
Need Help with Your Taxes?
There are so many different factors to consider when you file your return, and you don't want anything to get overlooked. Partnering with a full-service accounting firm will help keep all of your bases covered.
Our team of experienced tax professionals at Knuff and Kunde CPAs is here to simplify your family's tax return. By carefully reviewing your major life events and expenses, we're able to give our clients the support they need for a low-stress tax season. And if you ever face an audit, our team can step in for your IRS representation. It always helps to have a CPA on your side.
To get started on last year's tax return or to discuss your tax planning needs for the future, please give our office a call at (208) 855-2578. We're always happy to schedule consultations and learn how we might serve you!