Business Start-Ups
Professional CPAs in Eagle, Idaho
Trusted Insights for Business Start-Ups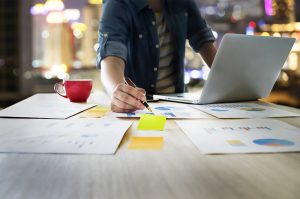 You have a lot of details to sort through when you run your own business. In order to have early success, you'll need to get started on the right foot. For most small business owners, that means having a clear business plan for your financial goals, solid billing and collection procedures, and reliable start-up capital.
Have you prepared and filed your applications for licenses, permits, and your EIN?
Does your business plan review your borrowing power for business expenses?
Will your business structure maximize your tax advantages?
Do you have a streamlined system for your business accounting needs?
Are you organized for your first year of your tax returns—or quarterly payments?
A full-service accounting firm can work with you to organize all of the items on your to-do list and make sure you're doing everything you need for your business profits. When you don't know where to begin, Knuff and Kunde CPAs can help!
Ready to Launch Your Business?
Moving forward with your new business is exciting—in every sense of the word. Finding a trusted partner for your business formation, business accounting, and business tax planning will make sure you're ready for the road ahead. Proper choice of entity is critical and we can direct you in the way that fits your goals.
To schedule your consultation, give our office a call at (208) 855-2578. We would be happy to sit down with you. Then we can answer your questions and figure out how we can help you meet your goals.